The mission of the Carmel Arts Council is to encourage and promote the arts for all ages through its leadership, financial, and volunteer support in order to nourish a vibrant culture in the Carmel Community.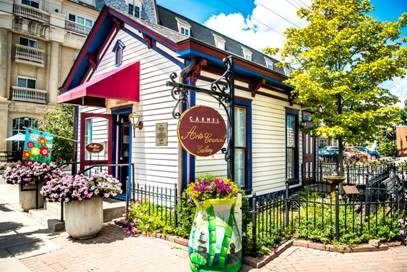 A brief overview of the many ways the CAC impacts the community includes:
Managing the Children's Art Gallery showcasing K – 5 art from each elementary school during the school year
Showcasing Middle School and High School art during the school year
Exhibiting artwork from the students of Kawachinagano, Japan, Carmel's "Sister City"
Providing 2 Visual Art Scholarships yearly
Providing a Spring and Fall art contest open to the K – 12 community
Exhibiting art work of underrepresented students through the Advisory Committee on Disability
Training emerging high school curators for special shows
Providing Veggie Art activities for special community festivals
Providing Art in the Garden during "Meet me on Main" days 2nd Saturday of each month April – October
Participating in Carmel on Canvas
Participating in Carmel's International Art Festival
We look forward to partnering with local businesses to continue to serve the children and families of Carmel. We thank you in advance for your support.