The Carmel Arts Council's
"Art in the Garden"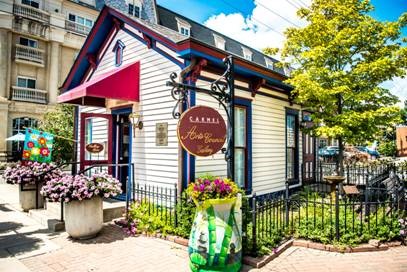 July 9, 2022
4:00 PM – 6:00 PM – Nick Mangos
Nick Mangos is a self-taught artist who has been drawing his characters and caricatures his whole life. The cartoon style drawings are whimsical and vintage in style. Some of the drawings are a play on words or a humorous commentary. His cartoon images are old classics like Huckleberry Hound or Popey. His series of animal characters, which includes an owl "Inspector Who Dunnit," appeals to both children and adults. The primary mediums are colored pencil, markers, and oil pastels. 
6:00 PM – 8:00 PM – Andy Mosure
Andy Mosure's artistic journey began in July of 2011 with an artist's gift set of acrylics and a couple of panels. His creativity is sparked by the journey of trying new experiences and learning new skills. His style is heavily influenced by 19th century Impressionism with a fusion of pop art and contemporary methods, loving to combine shapes and various colors to create movement as well as the illusion of a highlight, shadow, or blending. He finds great excitement in exploring different methods and concepts in his art.
Free event during Carmel Art and Design District Allied Solutions
Meet Me on Main
All welcome children join in the fun!